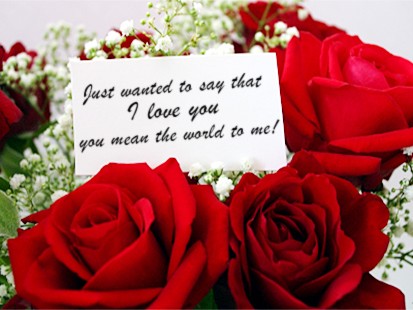 Whoops!
ABC News
reports a good one.
1-800-Flowers is being sued for $1 million for revealing that a man was cheating on his wife.
Personally I think that was WAY too small an amount to ask for. Damages should be tripled, and 1/2 given straight to wife, and 1/2 to current girlfriend!
Leroy Greer said in a lawsuit filed this week in a federal court in Texas that he bought flowers for his girlfriend through 1-800-Flowers. He asked to keep his purchase private.
The company referred him to their privacy policy, and said fine.
Problem?? Not at all! The lawsuit continues that 1-800-Flowers sent a thank-you note to his house and his wife saw it.
WHOOPS!
When [the wife] called the company, 1-800-Flowers faxed her a copy of the receipt from Greer's secret purchase.
The receipt revealed that Greer had sent another woman a dozen long-stemmed red roses, along with a note that read, "Just wanted to say that I love you and you mean the world to me!" according to court documents.
According to Greer's attorney Kennitra Foote, The couple was already going through what was described as an amicable divorce.
But, after learning of the affair, Greer's wife asked for a $300,000 divorce settlement in addition to child support, said

"That thank-you note is going to cost him money," Foote said.
Greer is asking for $1 million for breach of contract and deceptive trade practices.
"This is not a moral issue," said his Attorney; "The issue is, is 1-800-Flowers in the business of causing divorce or are they in the business of sending flowers and sticking to their privacy policy?"

I think they deserve to do child support for ALL of the kids!
Just goes to show you. You have the choice: Choose good, or choose evil. Choose GOOD!