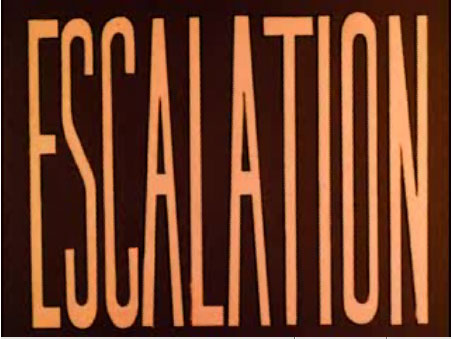 I'm floored.. This apparently was never released before.
Escalation, an animated anti-war short from Academy Award-winning Disney animator Ward Kimball (1914 –2002). The 1968 film protests then-president Lyndon B. Johnson's escalation of the Vietnam war.


The animator's granddaughter Laurey Kimball Boedoe and other relatives recently decided to make the video available online for the first time. "Our family thought it was time to put this short film out there for everyone to see since there are a lot of similarities to what is going on now," she said in an email to friends.
Link to video (02:30), contains nudity. (or simply click the youtube clip.. below)

Note, the nudity is brief still shots.
What amazes me about this film is that in 2.5 minutes, it so succinctly defines the views of vietnam and how a war came to identify a generation..
I wonder if someone could post a picture of bush in front of Lyndon!
Cheers!